Dental implants are a terrific technological advance in dentistry. They help restore smiles in a way that looks incredibly natural. Implants are almost as sturdy as our natural teeth which means we can eat and chew normally. These advantages do come with a higher price tag than other dental procedures. But a dental implant is an investment in your permanent smile. Let's exam the cost of dental implants and some of the factors that are involved in the price.
Dental Implants Are An Investment In Your Smile
At first glance, the price of an implant procedure can be a real turnoff for some people. Less expensive options will seem more attractive and that is understandable. However, what people don't realize is that those less expensive options don't last forever. Some may only last as little as five years. Then you have to repeat the process. When you look at how much you will spend replacing those less expensive options throughout your lifetime, the cost of those options can rival the cost of a dental implant. When cared for properly, dental implants never need replacing. You have them for the rest of your life as long as you have proper oral hygiene. You don't have to replace them every few years.
Implants do more than just replace any missing teeth you may have; they also help save your jawbone. Not a lot of people realize this, but when teeth are missing from the jawbone, that part of the jawbone begins to deteriorate. When your jawbone deteriorates, other changes happen in your jaw and face. If you have implants inserted into your jawbone, it halts any breakdown of the bone. Saving your jawbones ensures that your face shape doesn't change and that you don't lose additional teeth.
Advantages of dental implants
Implants will last the longest out of all the options available as they are made from the strongest material, and they physically integrate into the jawbone. There are numerous advantages of choosing a dental implant over its alternatives:
Improved comfort – By choosing a dental implant, you eliminate the discomfort associated with removable dentures.
Sustain jawbone health – Dental implants stimulate the jawbone which keeps it from deteriorating. 
Improved appearance and self-esteem – Dental implants feel and look like your own teeth. 
Improved speech – Using ill-fitting dentures may result in slipping in the mouth, with dental implants, you will not need to worry about slurring.
Durability – With proper oral care, implants have the ability to last a lifetime. 
Determining The Cost Of Dental Implants
Many factors go into determining the cost of dental implants. It is difficult to give one flat figure because the process will vary based on the individual. How many implants you need, the cost of the materials for each implant, the cost of any pieces of your existing tooth/root structure that need to be removed, the cost and number of pre-op/post-op office visits, etc. all play a role in determining the cost of a dental implant procedure.  In addition, whether you have insurance or not will also play a factor in whether there will be any out of pocket cost.
Without knowing all the factors that are involved with knowing the cost of a dental implant, the price range may vary between patient to patient.  To know your exact cost, feel free to contact us to schedule an exam where we can take x-rays and review what course of action we should take for your dental implant.
Dental Implants And Your Insurance Coverage
The good news is most dental insurance providers provide some kind of dental implant coverage as implants have risen in popularity and proven to be a quality investment  If you're unsure of how much your insurance will cover, check with your provider, or give us a call and we are more than happy to verify what type of insurance coverage your plan provides for a dental implant procedure.  While it isn't likely that your dental insurance will cover the procedure at 100%, they will still offer some support to alleviate the cost burden.
Don't Let the Cost Hold You Back From Getting Dental Implants
Don't let cost be the reason you skip the dental care you need. Make an appointment with us for a consultation. We are always happy to work with patients to create treatment plans and payment options so that you can get the care that you want.
Whether you have insurance or not, and need some support to alleviate the cost of getting dental implants, we offer flexible financing with no interest financing with CareCredit and LendingPoint.  We also offer a in-house dental membership plan where we offer 15% off on all dental procedure which can be applied used for your dental implant procedure.
Why Dental Implants At Sloan Creek Dental
The dental implant process is different at Sloan Creek Dental because our office is laser-equipped. Using the Lightwalker handpiece has opened new doors when performing traditional dental procedures as minimally invasive as possible.
To achieve a successful dental implant, it must be stable and immobile, and we have just the laser to do that. The Lightwalker laser helps remove infectious tissue from the inflamed surface, stimulate the bone, and neutralize implant contaminants, which creates a more secure environment for a successful dental implant.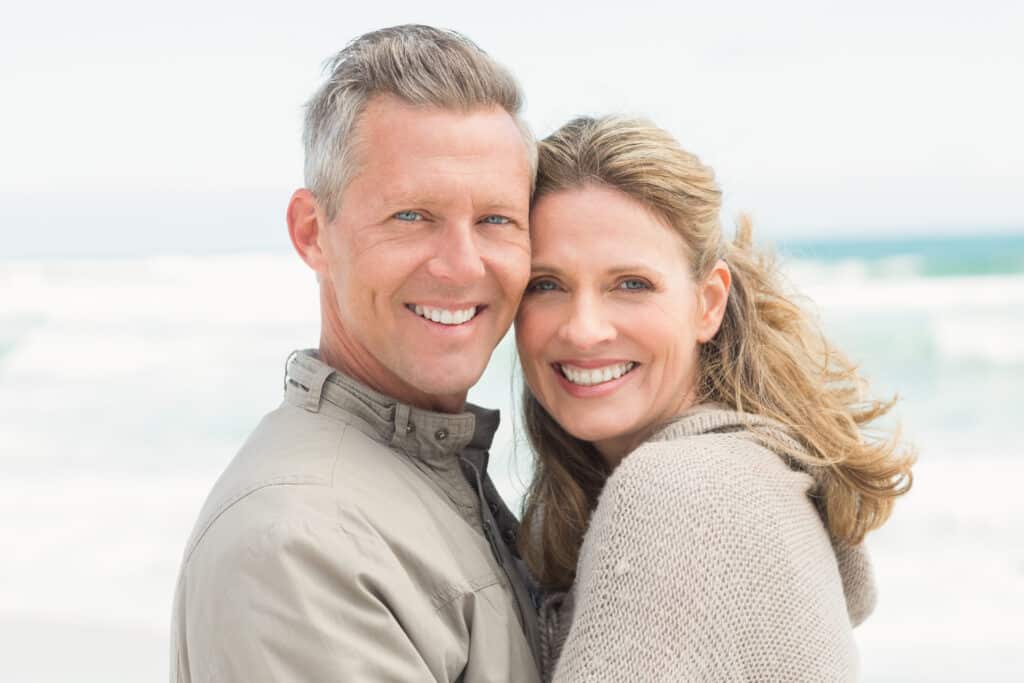 Ready To Take The Next Step?
If you are ready to take the next step to get your dental implant and would like to schedule an appointment at Sloan Creek Dental, we would be happy to help. Our office is conveniently located for the Fairview, Allen, and McKinney, TX neighborhoods,  and we would be glad to set up a visit and to go over the treatment and cost of dental implants.